OpenRoad has helped hundreds of thousands of satisfied customers just like you with refinancing their current car loan as well as with purchasing the new or pre-owned car, truck or SUV they have always wanted.
At OpenRoad we pride ourselves in being the customer's advocate and have a 98% customer satisfaction score to prove it!
Don't just take our word for it, please take a minute to browse through just a few of the hundreds of actual customer testimonials and then create your own story.
"I had no idea it was this easy to lower my car payments. I would have done this a long time ago." Thomas K. – NC
"I know you probably hear this all of the time, but I want to say that the experience of getting a loan with you guys has been easy beyond my wildest dreams…At least in comparison to Bank of America, Chase, etc…Excellent job on your part.  Thank you for making everything so easy."  Mike Z. – GA
"Your entire staff that helped my refinance my auto loan were wonderful. The transaction was very easy and everyone was very helpful. You all took good care of my. In the future; I will recommend Open Road to everyone!"  Roscoe B. – NC
"I wanted to thank you for the service. I was very happy with how easy the process was, how you provided a step by step easy to follow guide, and the great follow up. I spoke with a couple other agents there during the process and they both were very professional and provided great service as well. Many companies/people today have lost sight of what good customer service is. Obviously you have not. Thanks again!"  Issac S. – TX
What Will You Do With the Money You Save?
We thought it would be fun to ask our customers what they are doing or plan to do with the money they save by refinancing. If you are considering refinancing but are wondering if it's worth the effort then take a look at what these actual customers had to say.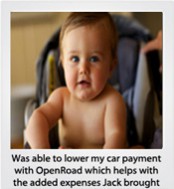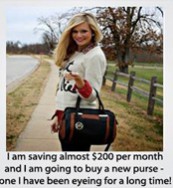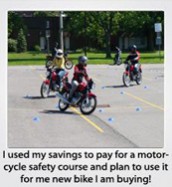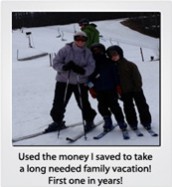 Whether you save $30 or more than $100 per month – that money goes back in your pocket!
Click here to see more stories and let us know what you intend to do with the money you save!
For any questions, please contact our Loan Care Agents toll-free at (888) 536-3024.
Ready to get started? Just click the Apply Now and Save button below and you are on your way!