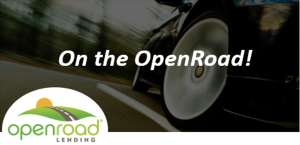 In today's economic landscape, we all share a common goal – finding ways to save money every month and build our personal finances. As the cost of automobiles continues to rise, and even though interest rates are high, securing financing for a new vehicle has become increasingly challenging. This is why numerous consumers are turning to auto refinancing as a viable means to trim their monthly expenses. The concept of lowering car payments through refinancing has emerged as a promising financial tool, making a significant impact on the budgets of individuals across the United States.
"Many of us who bought our last car from a dealership likely ended up paying more than necessary for the financing."
Many people don't realize that the finance department at a dealership can make the most money. With invoice prices and used car values readily accessible on the internet, financing remains one of the few areas where dealerships can still generate substantial profits, alongside service and parts. This highlights why refinancing makes sense. For the average consumer, refinancing can provide substantial savings over the course of their loan. Most individuals who move forward with auto refinancing find themselves saving an average of over $100 per month on their current monthly payments. These funds can be allocated towards expediting loan repayment or clearing high-interest credit card debts.
The process is refreshingly straightforward. Begin by identifying an online lender offering car refinance loans. Complete a brief application, providing essential details about your employment, income, and residence. Additionally, furnish information about the vehicle you intend to refinance. In most cases, within minutes, you'll receive a loan decision, marking the commencement of your money-saving journey. The application process is typically free with most lenders and can be completed in just a matter of minutes. After you get the approval, you can easily sign your loan documents electronically from your home, saving you the trip to a physical bank or credit union to complete the process.
It's truly that simple to begin saving anywhere from $30 to over $100 per month on your existing car payment. To explore more about refinancing your current car loan and even submit a refinance application, consider visiting OpenRoad Lending. Inc. Magazine has recognized OpenRoad Lending as the 37th fastest-growing private company in America, underlining their dedication to assisting consumers from all credit backgrounds across the nation.