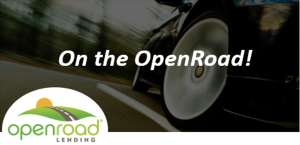 There are many reasons why individuals choose to refinance their auto loans today. The primary purpose behind this is to lower the monthly payments. After all, the purpose of going through the process of refinancing a car loan is to have payments that are lower than what you are currently paying. By
refinancing your loan
, you have the opportunity to obtain a lower interest rate or possibly extend your current term and consequently lower car your payment.
If the initial reason for refinancing a car loan isn't convincing enough, here's another important reason to consider: If you're going through a divorce, it's crucial to refinance the loan to remove your name from any loans taken out by your spouse. Failure to do so can negatively impact your credit score if your ex-spouse fails to make payments. Refinancing the auto loan entirely is the only way to achieve this. By refinancing, you can ensure that you are no longer financially tied to your ex-spouse's loan obligations
If you wanted a lower-interest auto loan when you were younger, you might have had to buy a car in your parents' names or with a cosigner. For first-time buyers with no credit history, this scenario is normal. After a year, provided you have been repaying the loan on schedule, you will be building credit. You now have the chance to earn independence and take sole ownership of the loan by refinancing. By relieving your parents or cosigner of the loan's commitments you are also being mindful of them and allowing them to seek out alternative loans if necessary.
It's likely that the auto dealership from which you got your initial loan is making large profits from it. When making financing arrangements for their clients, dealerships frequently mark up interest rates. Depending on the loan duration and amount borrowed, even a 2% markup might add hundreds or even thousands of dollars in extra charges. You can reach your refinancing goals and save $50, $75, or even more per month by looking for better rates or extending your current term with a different lender. Refinancing your car loan is a smart move because of these savings, which can add up over time.