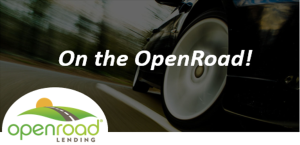 The internet has simplified car owners' ability to refinance their vehicles while streamlining the research process. In the past, vehicle owners had to rely solely on industry experts and published books to learn about refinancing. However, today's car owners can easily search for refinancing options and access a wealth of valuable information about different types of loans and refinancing online. They can also utilize online calculators to perform complex calculations that used to require the expertise of professionals, and now these calculations are done in a fraction of a second. The time and effort put into refinancing your car are well worth the potential savings.
Choosing a Reputable Lender
Vehicle owners conducting their research on car refinancing online should carefully consider the lender they select. This is crucial because whether a lender is found online or offline, caution should be exercised to ensure the lender's reliability. The safest approach is to opt for an established lender with recommendations from friends and family. This doesn't mean that new or smaller lenders are untrustworthy, but there's inherently less risk in choosing a well-established lender. It's essential to verify that the online application is secure to protect your personal information. OpenRoad Lending has solidified its presence in the auto refinance industry, consistently prioritizing the safety and security of your information.
OpenRoad Lending
For vehicle owners exploring their refinancing options online, the OpenRoad Lending website can be an invaluable resource. This website provides articles and user-friendly calculators that offer the information needed to make informed decisions. The articles are written in clear and concise language, making them easy to understand, and the loan calculator is straightforward, allowing borrowers to input variables for desired results. OpenRoad Lending, recently recognized by Inc. Magazine as the 37th fastest-growing private company in America, has a trusted track record.
Another valuable feature of this website is a link that enables users to obtain a free credit report. This is done to protect consumers from identity theft and other fraudulent activities, as the terms of a refinance often depend on one's credit rating. Vehicle owners with good credit typically receive favorable rates and terms, while those with less-than-perfect credit may not. The most significant aspect of this website, is the ability to obtain a loan decision quickly and complete the refinance process in minutes. The information required is basic and readily available to most vehicle owners, and once the application is submitted, the loan decision is received almost instantly.