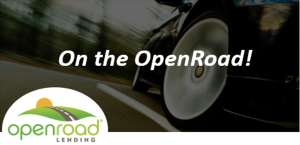 The majority of car owners understand that they have auto refinance choices, but they prefer not to go through the trouble because they are uninformed of all the advantages.  Since auto loans typically have short periods, many people believe the idea is useless. In comparison to the chance that these car owners also have 30-year mortgages, three- to five-year loans are nothing. Even while refinancing a home has historically been more popular, more people are choosing to do so for their cars as they look for ways to cut costs on a monthly basis. The top three causes for refinancing an auto loan are shown below.
Reason #1 to Refinance Your Car Loans
The first and most important, is lowering your monthly interest rate. Auto refinance loans were created for this reason since they can be used for a variety of purposes. You can either lower your monthly payments or you can cut the term shorter and pay less interest overall. You can improve your financial planning and save more by making either of these choices. If your credit wasn't excellent when you got your first auto loan, you might be eligible for a cheaper interest rate. You might now be in a position to be authorized for a much more desired rate after rebuilding your credit for a year or two.
Reason #2 to Complete an Auto Refinance Loan
The second factor that leads car owners to consider auto refinancing is that it's typically inexpensive and results in long-term financial savings. To apply for a refinanced auto loan, lenders often levied no or little fees. You might be able to refinance your car for close to nothing if there are no additional fees or penalties for paying off your first loan early.
Reason #3 to Obtain with Ease
Lastly, obtaining an auto refinance loan is very convenient. Many lenders are ready to help clients with bad credit and refinance their auto loan, though a credit check is certainly necessary.  The requirement for paperwork and processing costs is reduced or eliminated when using online lenders. You will save more money and have less hassle as a result.  It is important to be aware that there are very strict conditions to qualify for a refinance vehicle loan, but it never hurts to apply and find out!  If you are selected, within just a few minutes of your time, you can start saving money.